Slide01
ZERO WASTE WORLD
Working Together Against Waste
一緒に未来を変えていく
This program connects
waste apparel products from
collection to hydrogenation
Movie
Take action
for the future.
This program connects
waste apparel products from
collection to hydrogenation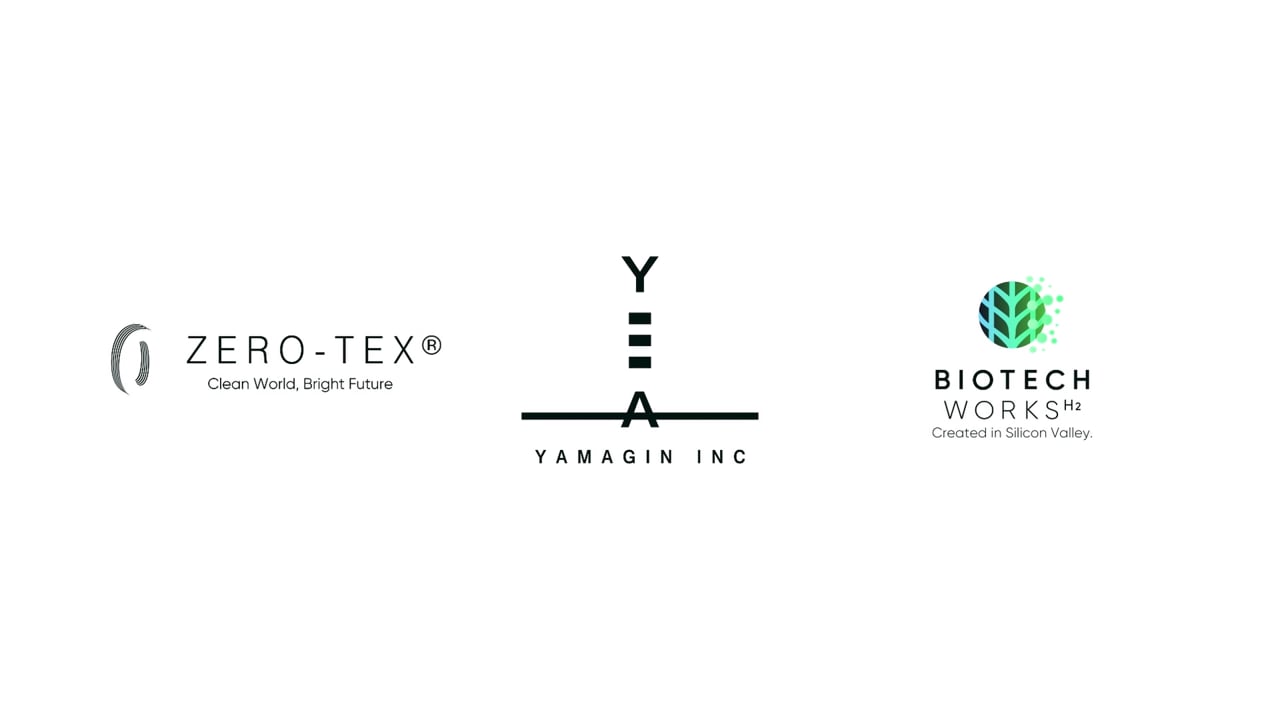 Issues
and
problems
we
face
We can imagine and give shape to what is not yet possible.
We can do what others are not yet willing to try. We will continue to be a cutting-edge trading company that is eager to grow and evolve, but always with an awareness of our environmental responsibilities.
We aim to always be a step ahead and pursue innovation. This is our vision of the future of apparel and the sustainable circular economy.
Co-founder and CEO  Akihide Nishikawa
Biotech Works
Yamagin.INC.
Block
We are endeavoring to recover various products made of ZERO-TEX® material that have been worn to the limit of their functionality, convert them into hydrogen, and then into renewable energy.
We are working to convert waste apparel into green hydrogen.
Join us in a project to connect the hydrogen supply chain from collection companies, to hydrogen plant companies, and beyond.
One of Biotech Works' great strengths is that our app allows you to better realize the value of our products and the quality of our ZERO-TEX® fabrics.
With comfort, safety, and contributing to sustainable activities in mind, ZERO-TEX® products worn to their limits are collected, converted to hydrogen, and then into renewable energy.
Data visualization allows the upcycling process to be tracked all the way through to the end, and will help our customers participate in a larger scale of sustainable activity than any of us could ever have done alone.
Our platform will connect end-users who purchase products made with our ZERO-TEX® multi-functional material, companies with discarded apparel products, companies that collect and sort these products, and hydrogen plant companies.
In the future, we will also connect hydrogen plants to hydrogen buyers through the platform to enable direct transactions via blockchain technology.
Keeping waste and carbon emissions out of the supply chain is a key challenge facing our industry.
Overcoming these common challenges will require a concerted effort and collaboration, which will not be easy. But it is essential. Because that is how world-leading companies grow and thrive while creating value for society as a whole. There are reasons to engage in the process as soon as possible. Climate change is a reality; CO2 targets are a reality; government regulations are a reality.
Come join us and let's get started.
2022.11.02
We announce the video of the SUSTAINABLE FASHION EXPO Tokyo Fall 2022 exhibition.
→ Watch the video
The most prominent international sustainable fashion exhibition in Japan|FaW TOKYO → More Details
BIOTECH WORKS supports the Sustainable Development Goals (SDGs).